IRISH BROTHERS PEST
CONTROL
CUSTOMER REVIEWS
Irish Brothers Pest Control does great work!

- Regina M.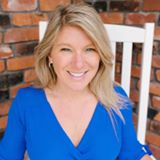 I've had Josh at Irish Brothers out to my home and to by business for various pests. He did an awesome job! Irish Brothers rocks!

- Leslie B.

They were so nice to me and extremely helpful! Plus, the cost was reasonable and affordable! I definitely recommend them!

- Samantha E.

Great service, Great price, super nice guys. They sprayed my house for general insects and did a wonderful job. I will choose Irish Brothers every time!

- Louie A.

My friend had snakes under their house and ask someone who does that kind of pest removal. They said Irish Brothers Pest Control here in Johnson County. Anyway, they came out, crawled under the house. ... I really appreciate them doing that.

- Robin C. You guys are the best!!! Thank you for the years if great service!

- Monique K.

The crew is outstanding. Affordable, Honest, and Reliable!!!

- Katy W.

Outstanding job! I was paying almost double to have my house and yard sprayed to prevent spiders, ants and flees from a different company that I had to constantly call and have come back out. I'm so glad I was introduced to Irish Brother's, they have saved me money and the headache of bugs! They give free estimates and you will NOT be disappointed any longer! Thank you Irish Brother's Pest Control!!!

- Janet T.

I can't say enough about this crew! Their professionalism, combined with true care and concern for their clients, has calmed my fears on several occasions, always doing their best to get their ASAP ... from bees, to wasps, to bed bugs and termites, they are ALWAYS helpful and patient !! Great job, Kevin Josh and Monica, we at Red Bark Farms appreciate you!

- Jamie P.

They took care of my bee problem last year and came back and retreated. Price was best around. Very professional and knowledgeable.

- Janet W.

I had them out to my house last week. Arrived on time, no more ants and a great price. Signed up for their quarterly service.

- Jody V.

I have used them for a flea problem at my rental.. Very quick to respond and excellent pricing.. They also treat my yard on a regular schedule.. Won't use anyone else.. Highly recommend.

- Todd C.

I've never had a pest control company as knowledgeable about bug species and the chemicals best suited to eradicating them as Irish Bros. And to top it off, they're so nice and completely trustworthy!

- Carol A.

Absolutely loved the quick response to my distress call. With a mild winter and three very messy young kids, ants made their way into my kitchen and were overwhelming. It seemed to be thousands of ants!

Within hours after Irish Brothers' visit, the ants disappeared and haven't returned!

- Adam S.

Josh came out to my house today to take care of some spiders we were having around our sump pump. He was very thorough and very knowledgeable with what he was doing. He was able to tell me the type of spider it was within seconds. He wore shoe covers the entire time he was in my home. Thank you for the great service!!

- Justin B.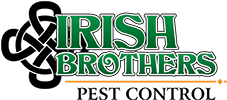 If you are looking for a Central Indiana Pest Control Company, consider Irish Brothers Pest Control!